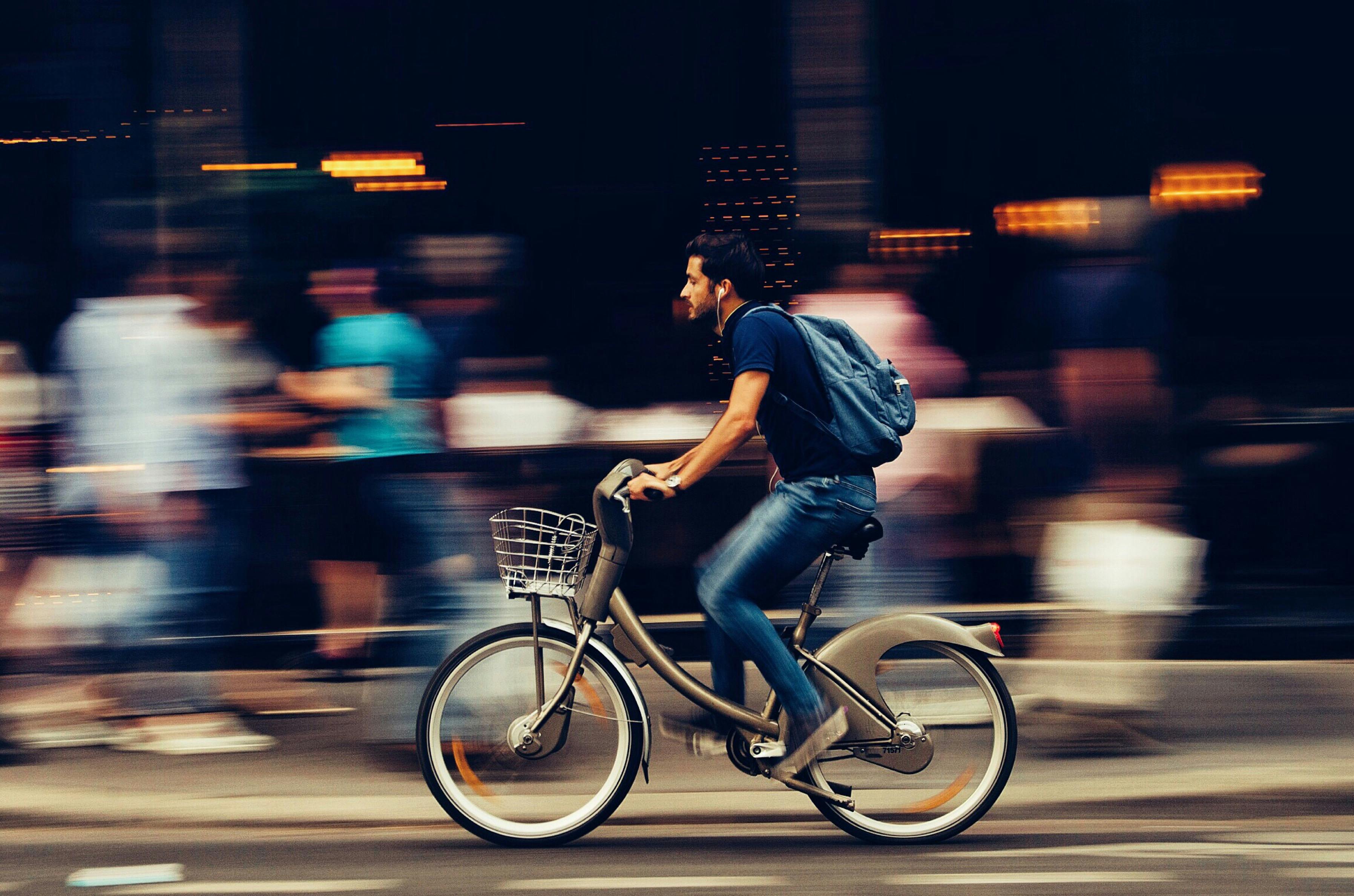 Biking to work can be a great option for many people as it allows them to avoid automobile congestion and parking fees while also getting in some exercise and fresh air. However as any biker can tell you, some cities and communities are far more hospitable to bikers than others (read: NIMBY runs deep in many places). City Lab recently covered the National Bike Summit and had a chance to ask advocates of enhanced bike infrastructure about the whackiest community opposition they have received when advocating for more bike lanes (check out the video for a morning laugh). A sampling of head-scratchers: If you build a bike lane, the terrorists will win! The local fauna will go extinct! We don't have the money to put paint on the road! Liz Cornish of Baltimore, MD explained that many community members will go through the "7 Stages of Bike Lane Denial" and attempt to give any excuse (no matter how petty) to prevent better bike infrastructure.
Cities across the country are making a concerted effort to improve lanes and make it easier for people to switch to a bike for their morning commute. Projects to allow more people to safely cycle are popping up in cities that are generally thought of as more car-friendly:
Why This Matters: For the first time in several years bike ridership dropped in the United States in 2017. As USA Today reported, nationally, "the percentage of people who say they use a bike to get to work fell by 3.2 percent from 2016 to 2017, to an average of 836,569 commuters which is down from a high of 904,463  in 2014." While ridesharing services like Lyft and Uber have certainly played a role in this decrease, many Americans also have safety concerns about biking in cities and don't feel adequately protected. That's why it's important not just to add in more bike lanes but to also help communities experience cultural shifts where traffic laws are enforced to protect bikers and vehicle drivers are encouraged to share the road. Increasing biking can have many positive impacts for communities and aside from reducing traffic congestion and cleaning up the air, more bikes on the road can also help vehicles to drive more slowly and reduce collisions.
Go Deeper: Tips for bringing a bike lane to your community if you're curious!
March 25, 2019 » bike lanes, biking, commuting