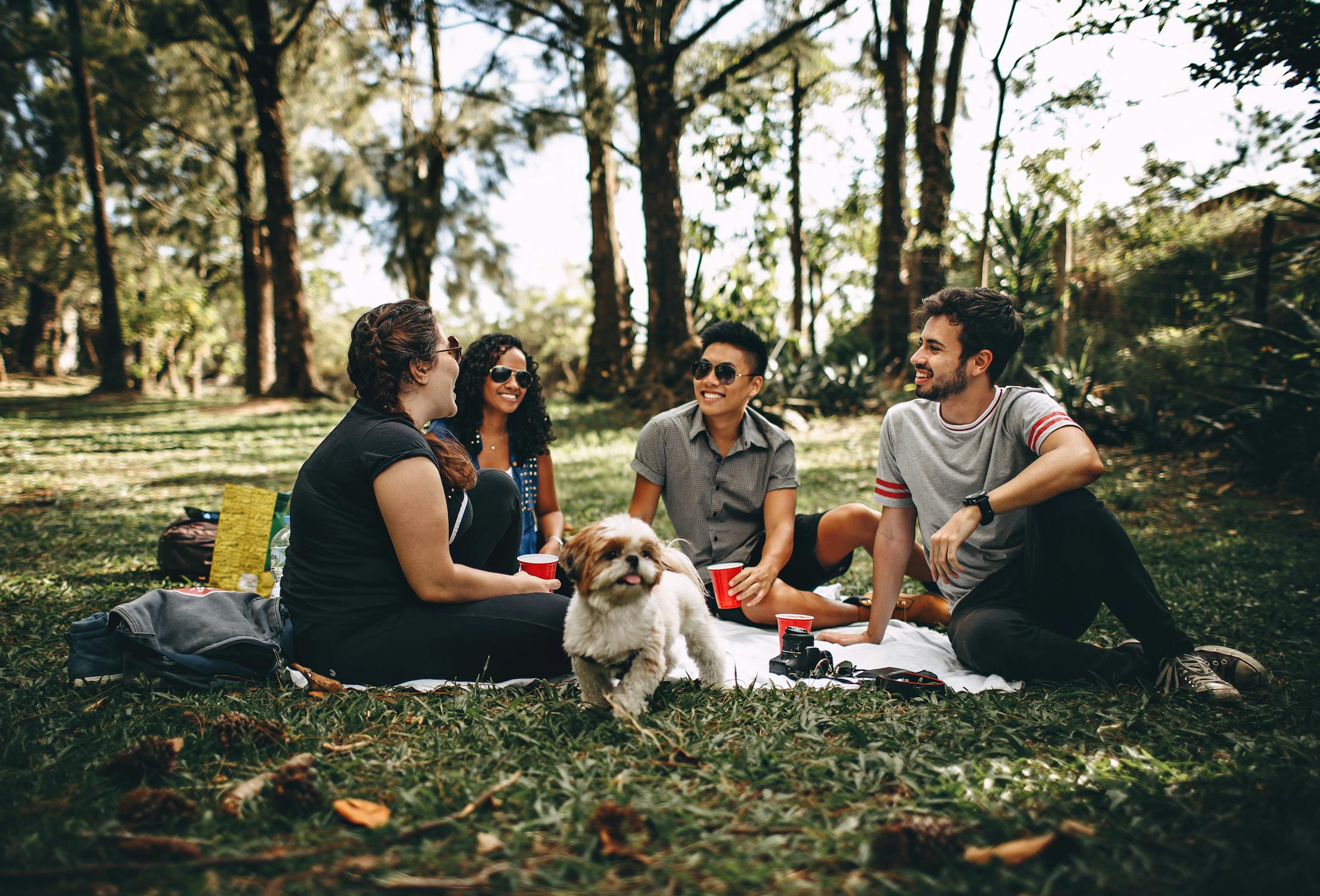 Did you know that July is National Picnic Month? Since you have exactly one weekend left of July, why not pack a picnic (here's some recipe inspo) this weekend and invite some friends to join in?  But while you're out there you should consider the health of our planet and work to make your picnic eco-friendly. Keep reading for some tips.
Here are some tips for an eco-friendly picnic:
Carry your food and drinks in reusable containers instead of take-out containers or single-use plastics. A container like this is not only cute but can be used to bring your lunch to work. Drinks can be carried in reusable water bottles or thermoses.

Use reusable utensils, napkins, and tablecloths. Over 100 million plastic utensils are used every day in the US, and over 240 million Americans use paper napkins. Reusable alternatives reduce waste, especially if cloth napkins are used multiple times between washes.

Carry your trash out with you, or put it in the proper garbage and recycling bins. It seems obvious, but be the change you want to see!

Eat locally grown, plant-based foods. The production of meat and dairy has a much larger carbon footprint than fruits, vegetables, and grains, and eating locally reduces the distance your food has to travel before you can enjoy it. Reducing your intake of meat and dairy and consuming more locally grown foods can really help your carbon footprint.
Why This Matters: Studies show that spending at least 2 hours a week surrounded by nature can improve your overall health. There are lots of benefits to getting outside because greenspace reduces the risk of type II diabetes, cardiovascular disease, premature death, preterm birth, stress, and high blood pressure. Being outdoors also gives you a chance to connect with nature, to understand the importance of conservation, and to think about the steps you can take in your everyday life to preserve our parks and wild spaces.
ODP's Pick for a Picnic Spot:
If you're vacationing near St. Simons Island, Georgia this summer, you should definitely check out the stunning natural areas protected by the St Simons Land Trust. Guale Preserve is their newest park, which was just opened to the public last month! This area was previously owned as the Musgrove Plantation by the Brenn Foundation and is now named for the Guale tribe of Native Americans who lived on the Golden Isles for 5,000 years. The land contains a variety of habitats (including maritime forest and freshwater wetlands), and supports many rare plant and animal species. Both Guale Preserve features picnic benches and hiking and biking trails and is an ideal area to enjoy a day outdoors.
July 25, 2019 »