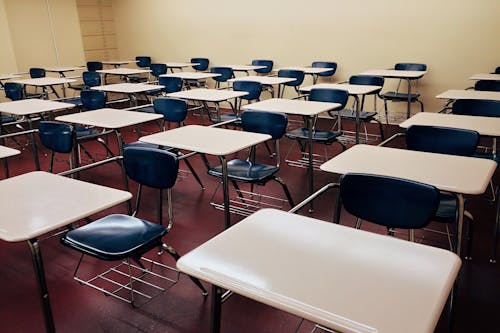 A legislator in Connecticut in January introduced a bill requiring schools to teach climate change science starting at the elementary level.  Connecticut already has a science curriculum "standard" that encourages the teaching of climate science, but if it passes, this law would be the first in the country to mandate it, according to The Associated Press (AP).
State Representative Christine Palm, who proposed the bill, told the AP, "I think it should be mandatory, and I think it should be early so there's no excuse for kids to grow up ignorant of what's at stake."
But others argue the law is not needed because Connecticut already adopted the "Next Generation Science Standards," which include climate change as part of the core science education curriculum beginning in middle school.
Nineteen states and the District of Columbia so far have adopted the Next Generation Science Standards, but generally, state legislatures stop short of curriculum mandates.
Palm believes it is essential that climate is taught to students, saying, "I'd love to see poetry be mandated. That's never going to happen," she said. "That's not life or death."
Why This Matters:  Mandating in law that certain subjects be taught is a tricky precedent to set.  It is not hard to imagine a backlash of laws being passed in "redder" states prohibiting the teaching of climate science in response.  This feels a bit like the debate over teaching evolution in schools.  And yet, without the knowledge about the greatest challenge their generation will likely face, it seems like we are not preparing children well to deal with the impacts of climate change that surely lie ahead.  Goals and standards may not be enough in this case, and given the scientific consensus around climate change, this does not seem like a terribly radical proposal, and it will be interesting to see what happens with the Connecticut bill.  Last year the same bill failed.
To Go Deeper:  We highly recommend this incredible series by The Washington Post's Zoeann Murphy and Chris Mooney called "Gone in a Generation" about how the impacts of climate change are already disrupting lives across America.  It looks at climate change through the lenses of forests, floods, fires and fisheries.  It is excellent.
February 5, 2019 » climate change, Connecticut, education, science