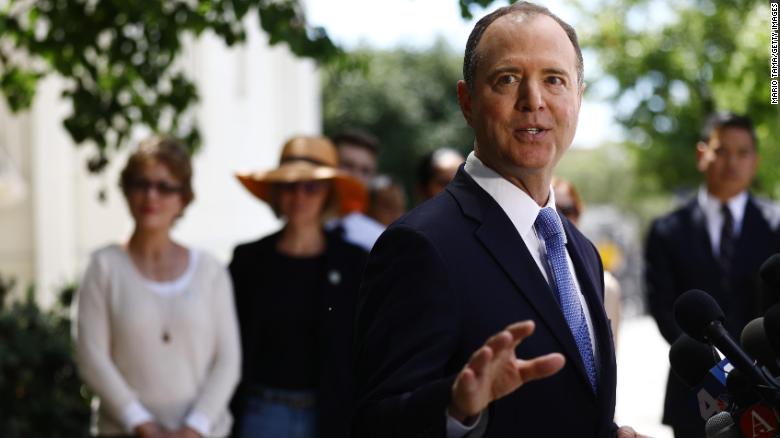 Earlier this week in yet another affront on science, Trump White House officials demanded changes to testimony from Dr. Rod Schoonover, a State Department intelligence agency analyst and ultimately barred his written testimony to the House Intelligence Committee warning that human-caused climate change is "possibly catastrophic" and a serious national security threat. The committee chairman Rep. Adam Schiff (D-CA) has since sent a letter to the Bureau of Intelligence and Research (INR) Assistant Secretary Ellen McCarthy to request documents and interviews regarding prepared written testimony of Dr. Rod Schoonover.
What's the Deal? Dr. Rod Schoonover, a senior analyst in the Office of the Geographer and Global Issues at the State Department testified as part of an open hearing at the House Permanent Select Committee on Intelligence on the national security implications of climate change but was not able to provide a statement for the record prior due to the White House's censorship. As the Washington Post explained,
The effort to edit, and ultimately suppress, the prepared testimony by the State Department's Bureau of Intelligence and Research comes as the Trump administration is debating how best to challenge the fact that burning fossil fuels is warming the planet and could pose serious risks unless the world makes deep cuts in greenhouse gas emissions over the next decade.
Senior military and intelligence officials have continued to warn that climate change could undermine the United States' national security — a position President Trump rejects.
Dems Demand Answers: After sending the letter to Assistant Secretary McCarthy, Rep. Schiff stated:
"The role of the Intelligence Community, and those who work at its seventeen agencies, is to tell truth to power, irrespective of prevailing political winds. Reports that the White House sought to muzzle objective, science-based testimony on the urgent climate crisis and its potential national security impacts is deeply troubling and requires immediate investigation to ensure that it doesn't happen again."
Why This Matters: The State Department's Bureau of Intelligence and Research is known for its independence and commitment to facts and truth, in this instance facts that can potentially help protect the lives of our military members. Put bluntly, this isn't a fight that the Trump administration needed to pick because who wins from having national security threats swept under the rug? R or D, military or civilian, and despite our disagreements on foreign policy, we all want a nation that's safe and for our president to help make it so instead of censoring inconvenient truths.
June 13, 2019 » Capitol Hill, intelligence committee, national security, state department