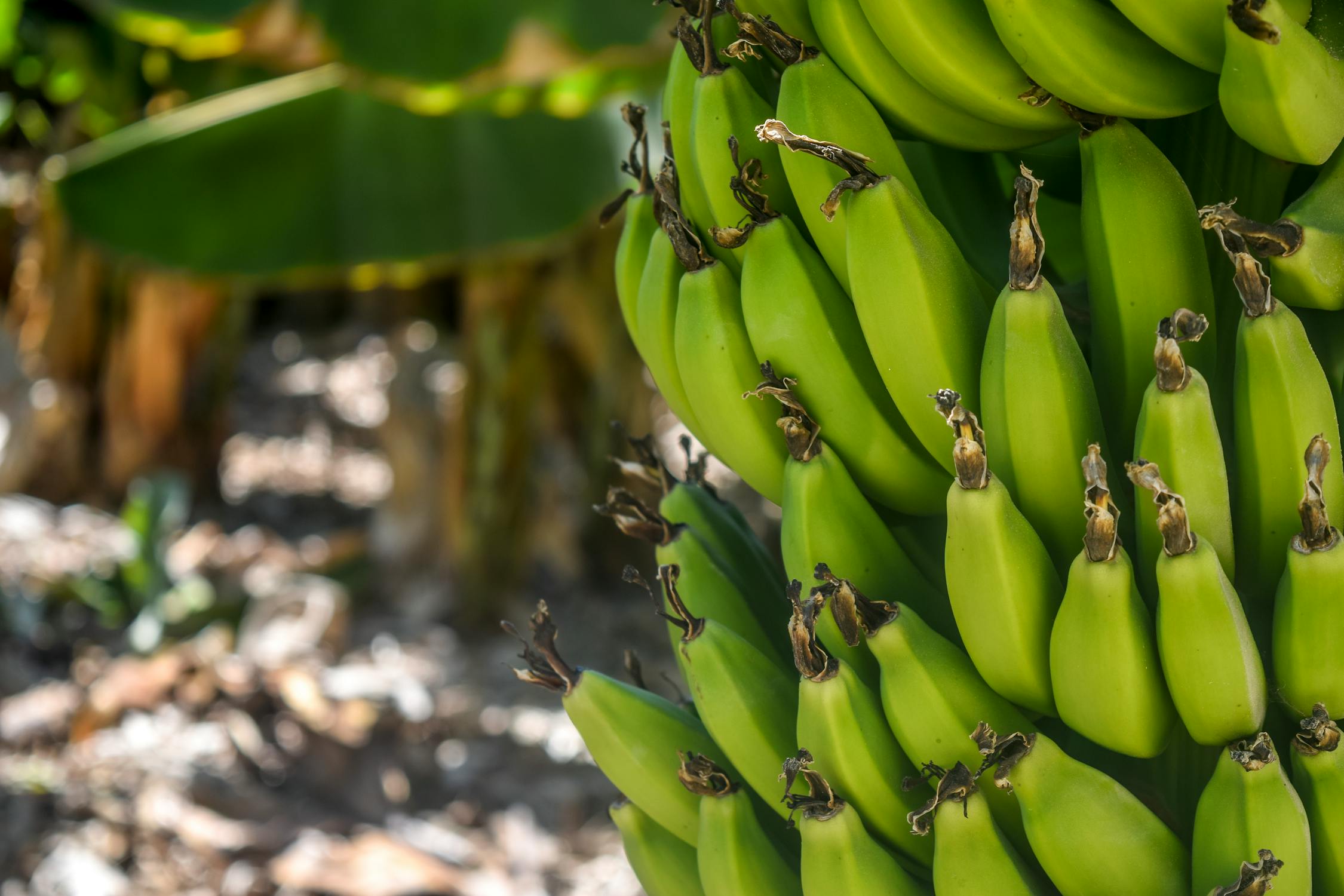 The conditions that are ideal for growing bananas–sunny, humid, tropical environments–are also an ideal incubator for the fungus Mycosphaerella fijiensis, more commonly known as Black Sigatoka disease. As Phys explained, Black Sigatoka disease emerged from Asia in the late 20th Century and has recently completed its invasion of banana-growing areas in Latin America and the Caribbean. Now a new study done by the University of Exeter, has revealed that changes to moisture and temperature conditions brought on by climate change have increased the risk of Black Sigatoka by more than 44% in these areas since the 1960s. This is bad news for those of us who love bananas and also another example of how a warming planet will help pathogens spread further than they ever have–in the instance of Black Sigatoka, it's already made its way as far as Florida.
Global demand and international trade of bananas have also helped spread Black Sigatoka which attacks banana plants by damaging the structure of the trees and can decrease fruit production in infected trees by up to 80%. Dr. Daniel Bebber, one of the authors of the study, explained that his "research shows that climate change has made temperatures better for spore germination and growth, and made crop canopies wetter, raising the risk of Black Sigatoka infection in many banana-growing areas of Latin America."
Why This Matters: Bananas are the world's most popularly consumed fruit and a staple in diets around the world, therefore a loss of banana palms would have an outsized impact. We wrote last week that climate change is already affecting how many of our most popular crops are being cultivated but in the case of bananas the fate is unclear. The University of Exeter study didn't attempt to predict how future changes in the climate would affect the spread of Black Sigatoka but other research has speculated that droughts could help slow the spread of the infection but at the same time, the decreased availability of water could impact the banana palms themselves. 
May 7, 2019 » agriculture, bananas, climate change